Viable. Roomy. Practical. And 100% electric.
No CO₂ emissions, no fossil fuels, cheaper energy, a quiet electric motor and less maintenance. The Maxus eDeliver3 rewrites the concept of the ideal compact van.
City services, utilities, installers, plumbers, maintenance technicians, gardeners, home delivery companies and self-employed: they are all discovering the new future of eco-friendly transport at shorter distances. With the Maxus eDeliver3, that future begins here and now
WLTP Range


320km

BATTERY CAPACITY


50 KWH

DC FAST CHARGE 0 – 80%


45 min
* The availability of colors, equipment and versions may vary depending on the country or region. Information and photographs subject to change without notice. Rights Reserved STAR MOTORS N.V.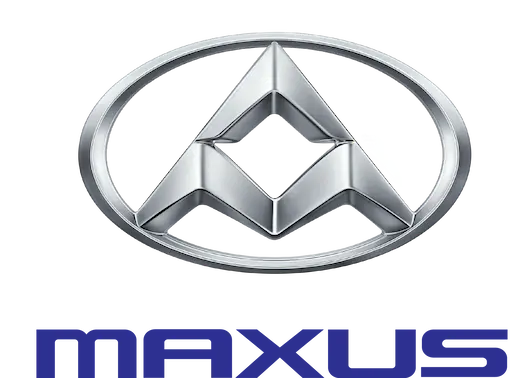 Strikingly handsome. Resolutely contemporary.
You can immediately see that the Maxus eDeliver3 is not a standard van. It drives 100% electric and is therefore perfectly suited for city traffic or shorter distances.
But the Maxus eDeliver3 is also a strikingly handsome appearance. The characteristic front and the dynamic lines of the sides emphasize its agile and compact character. In short: this is a thoroughly contemporary design.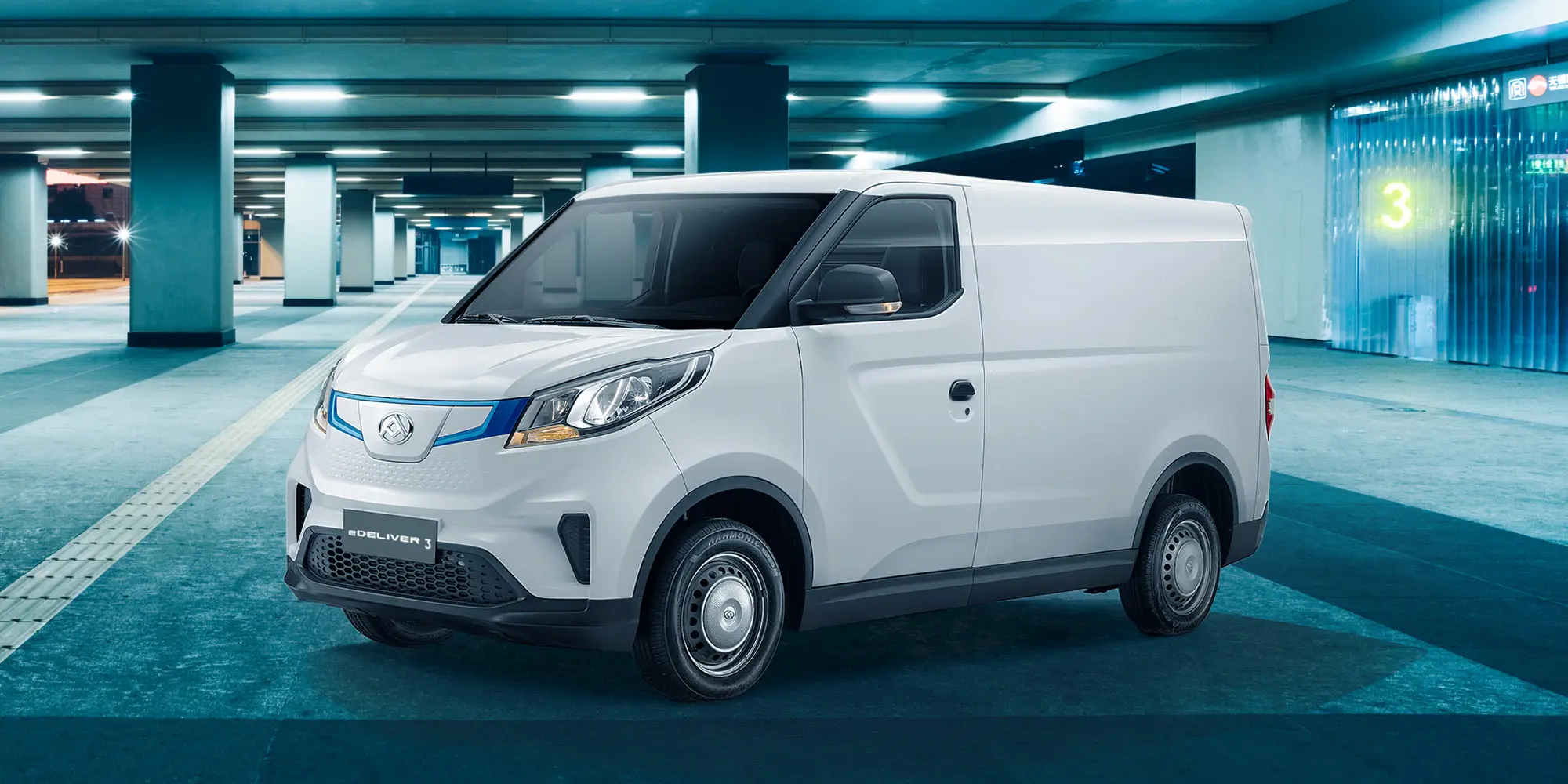 The Maxus eDeliver3 is available in two lengths.
The loading space of the compact version is 218 cm long and has a loading volume of 4.8 m3 .
The long version offers you a loading space with a length of 277 cm and a loading volume of 6.3 m3 .
Choose your loading volume
For maximum maneuverability in the city, choose the compact version. If you usually need a little more space, go for the longer version, which offers you up to 930 kg gross payload – unseen in this class.
Ingenious detail: the loading space of the Maxus eDeliver3 is perfectly matched to the standard format of Euro pallets. In addition, the floor and the walls of the loading space are well finished.
✓ Non-slip rubber floor covering in the cargo area
✓ Double rear doors open 180°
✓ Fully finished side walls
✓ Loading space adapted to Euro pallets
✓ Different width rear doors to make loading and unloading even easier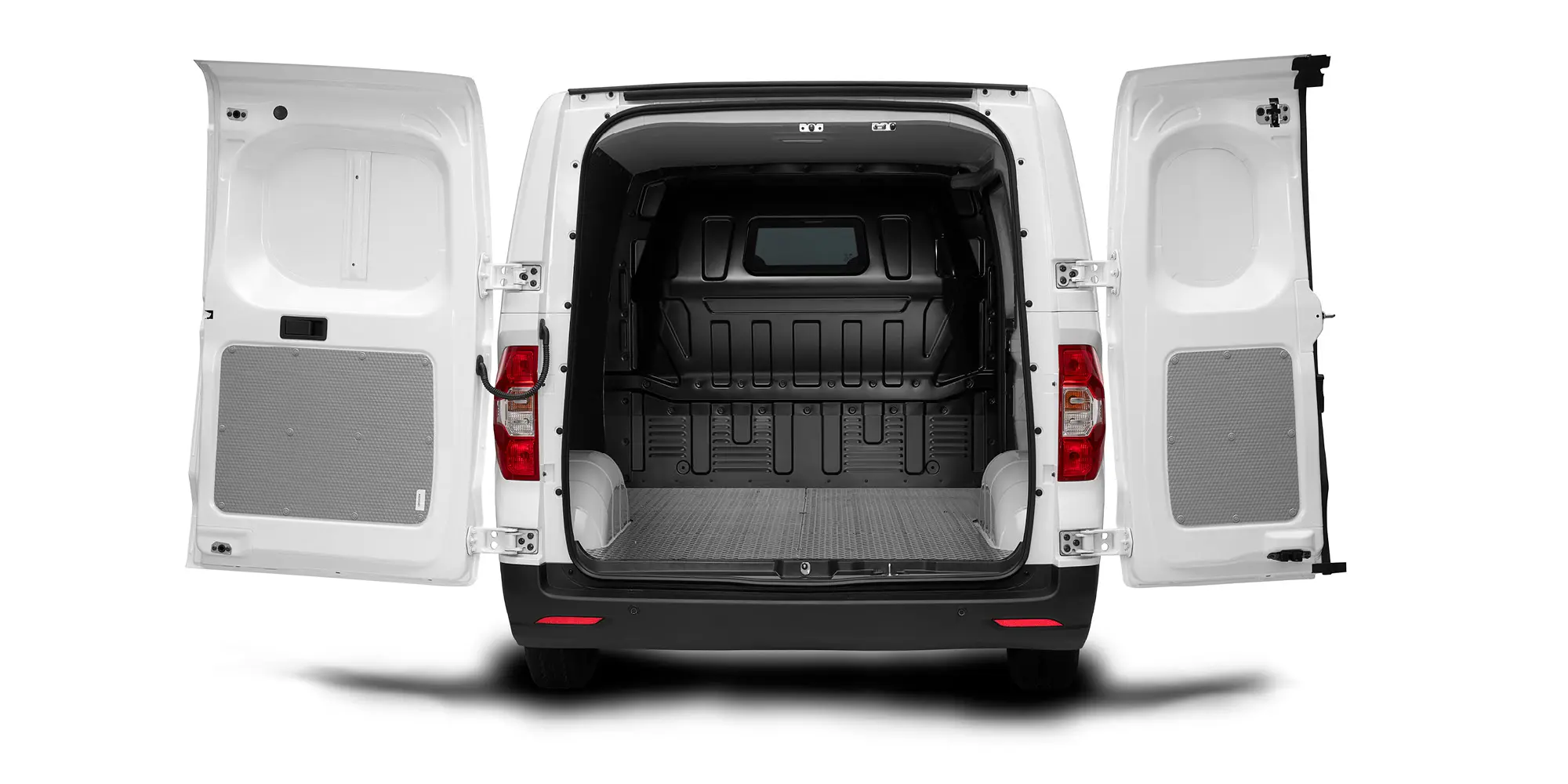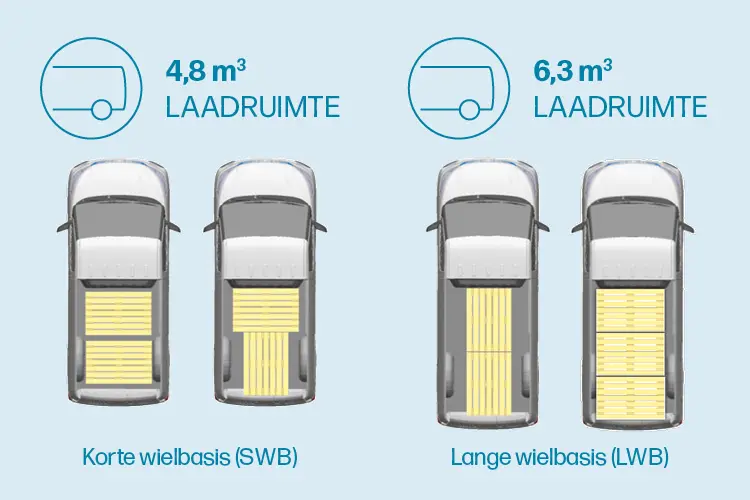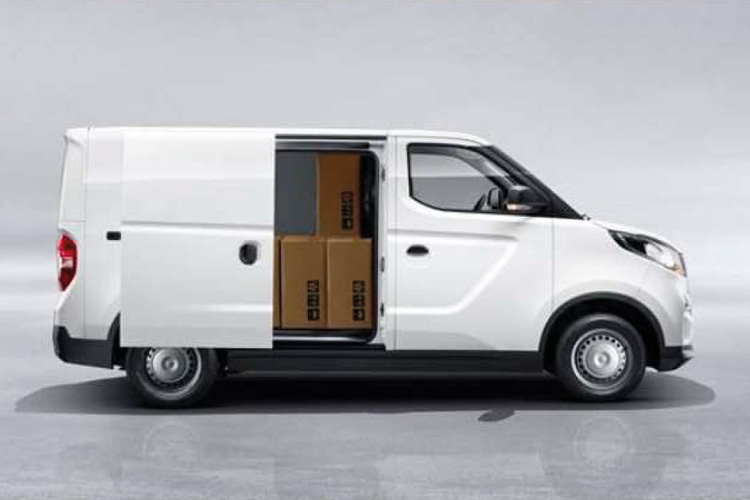 UP TO 1025 KG *
TOWING CAPACITY
*WITH BRAKED TRAILER
UP TO 6.3 M³
LOADING VOLUME
Short wheelbase (SWB)

Long wheelbase (LWB)

Loading volume

4.8m

3

6.3m

3

Length

4.555mm

5.145mm

Width

1,780 mm

1,780 mm

Height

1,895mm

1,900 mm

Maximum length of cargo space

2,180mm

2,770 mm

Maximum cargo space height

1,330mm

1,330mm

Maximum width of cargo space

1,665mm

1,665mm

Width between wheel arches cargo area

1,220mm

1,220mm

Height loading sill

540mm

540mm

Maximum sliding door width

710mm

710mm

Maximum height sliding door

1,230mm

1,230mm

Turning circle

5.87 m

6.53 m

number of seats

2

2

Maximum load rear axle

1,460 kg

1,460 kg

Maximum load front axle

1,180 kg

1,180 kg
Sophisticated ergonomics. Spacious and comfortable.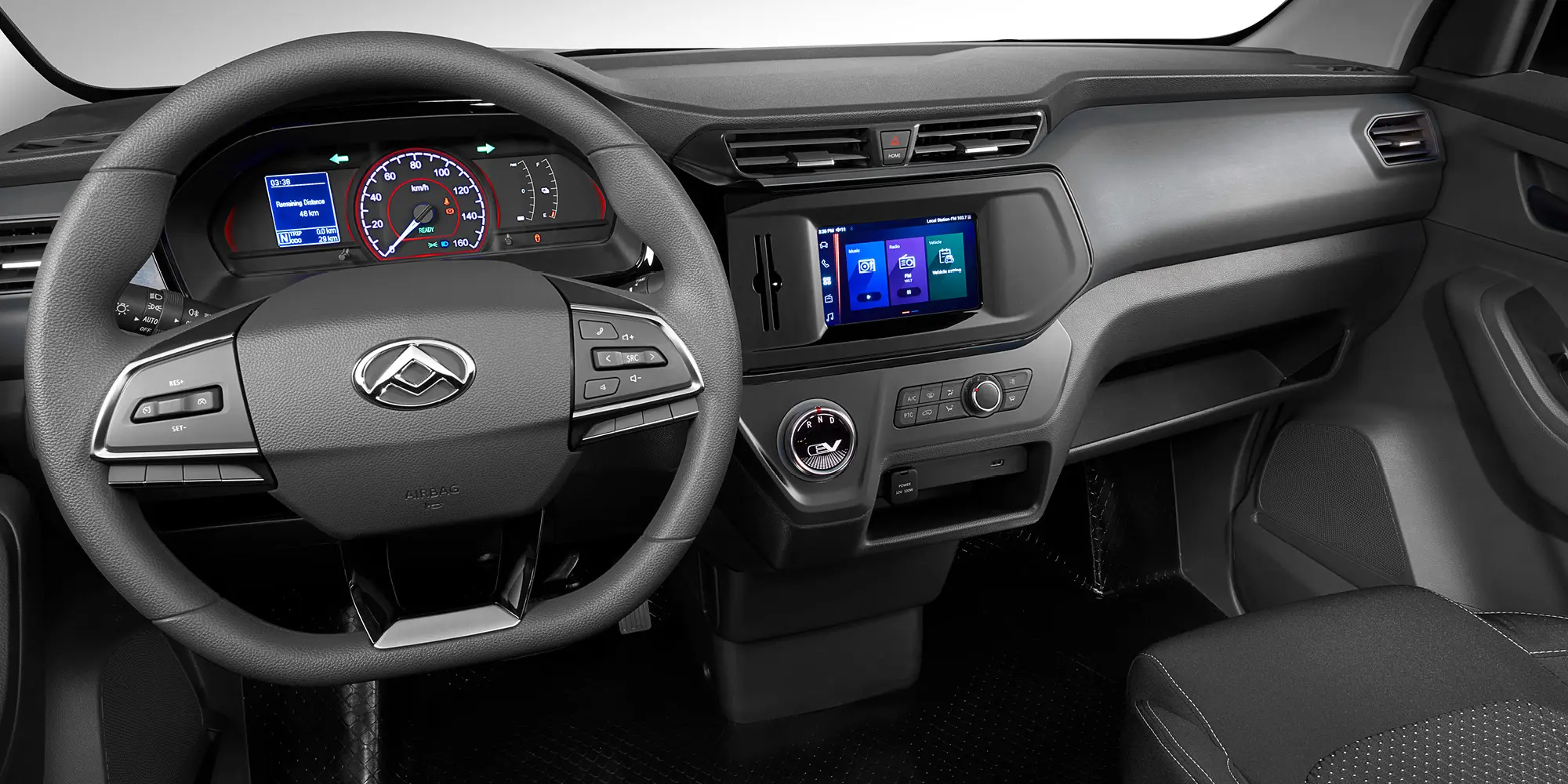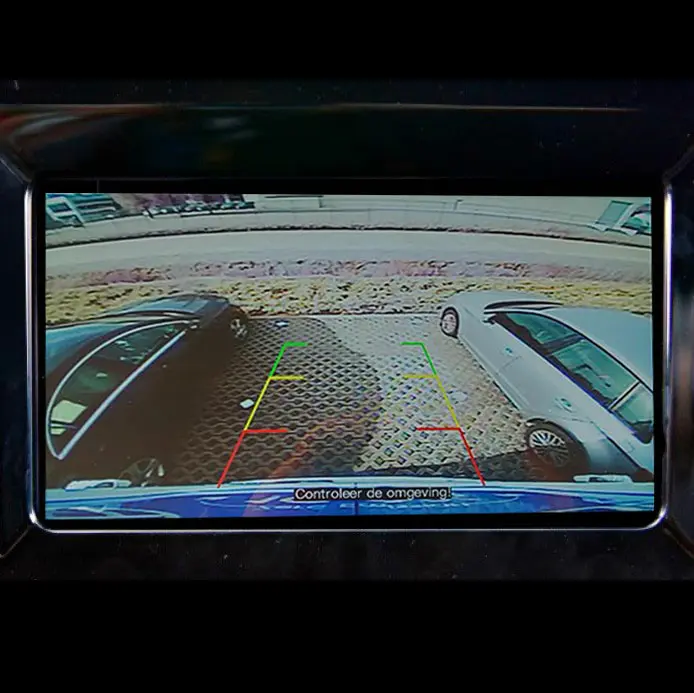 A smart and thoughtful workplace.
The attractive instrument panel of the eDeliver3 gives you all the information you need at a glance. In addition to the infotainment system, the eDeliver3 also comes with a high-quality reversing camera as standard , with which you can easily maneuver your commercial vehicle in the tightest parking spaces.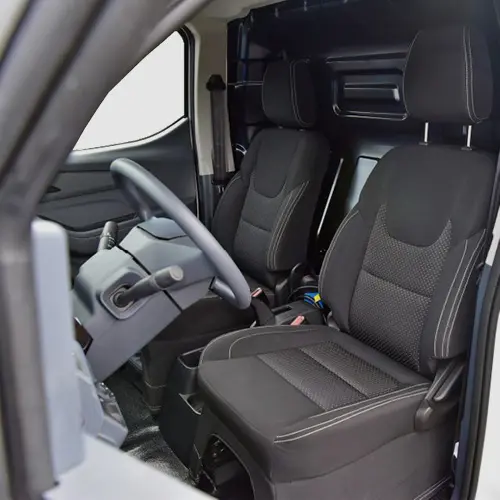 The Maxus eDeliver3 excels in ergonomics . The spacious, ergonomically shaped and adjustable seats give you all the support and comfort. The well-arranged instrument panel and the buttons nicely within reach ensure that all your attention can go to the road.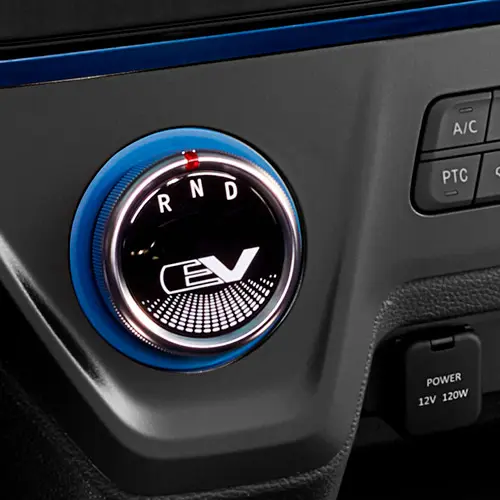 With the Maxus eDeliver3, electric driving is pleasant and comfortable. The handy button for the automatic transmission can be operated quickly and intuitively. And thanks to the whisper-quiet electric motor , it is pleasantly quiet on board.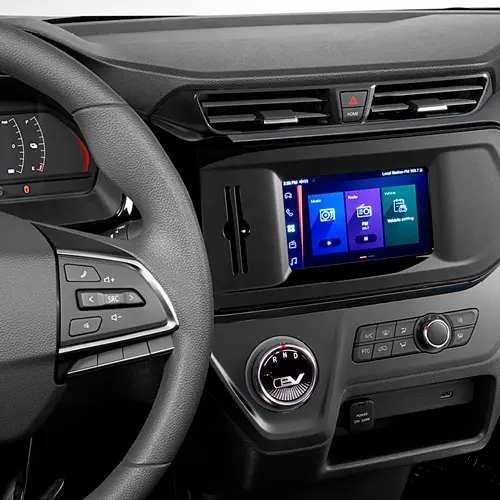 The interior of the Maxus eDeliver3 is notable for its neat finish and complete standard equipment. Automatic air conditioning, power supply, USB connection, radio control on the steering wheel: the eDeliver3 has it all.
The Maxus eDeliver3 is equipped with a powerful electric motor with an output of 90 kW (122 hp) and a torque of 250 Nm . With this, the eDeliver3 provides brisk acceleration and unparalleled climbing ability. The eDeliver3 has no problem with an inclination angle of up to 20% (long version) or even 25% (compact version).
The top speed is limited to 120 km/h.
ENGINE
90 KW (122 HP) 250 NM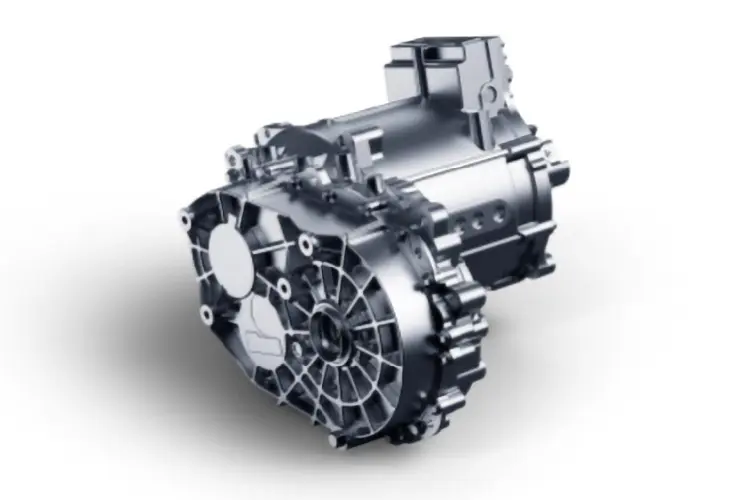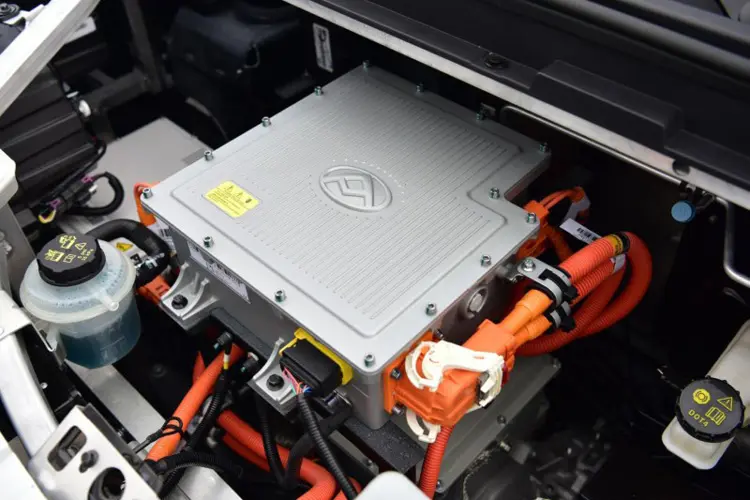 The eDeliver3 is equipped with the latest Lithium Iron-Phosphate battery, which can be recharged almost indefinitely. Maxus gives you no less than eight years of warranty on the battery.
The Maxus eDeliver3 gives you an autonomy of up to 371 km according to the WLTP urban cycle.
UP TO 371 KM
RANGE (WLTP)
Charge your battery to 80% in 45 minutes.
With a DC fast charger , your battery is already 80% charged after 45 minutes . Charging takes up to 8 hours with a standard 7.2 kW AC wallbox connection . The eDeliver3 is standard equipped with a charging cable that is compatible with a wallbox.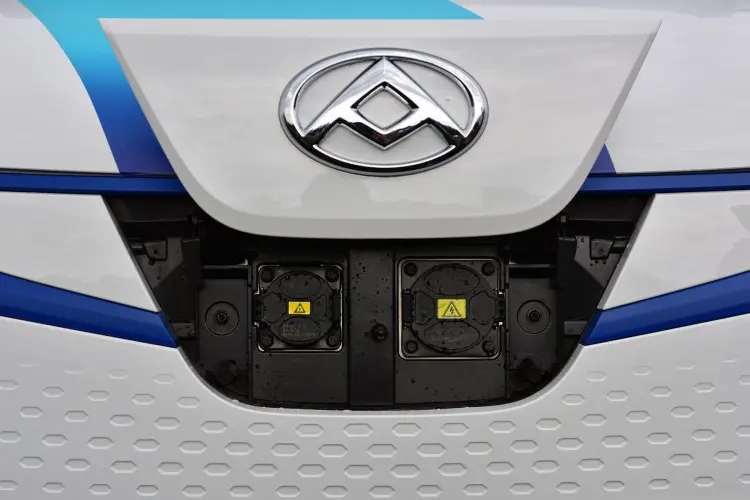 The charging ports of the Maxus eDeliver3 are located at the front, behind the cover with the Maxus logo. When charging slowly with a wallbox and the integrated 7.2 kW charger, charging takes no longer than 8 hours for the 50 kWh battery.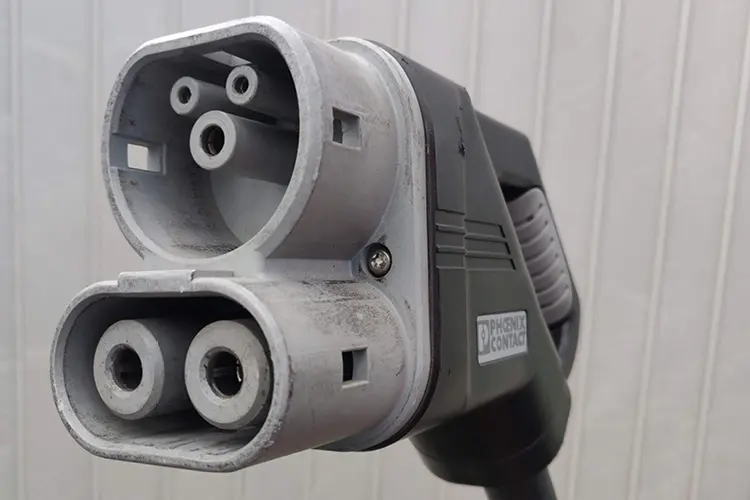 With a fast charger, fast charging up to 80% of the total capacity takes only 45 minutes. The brand new Lithium Iron Phosphate battery contains no cobalt and is also less temperature dependent.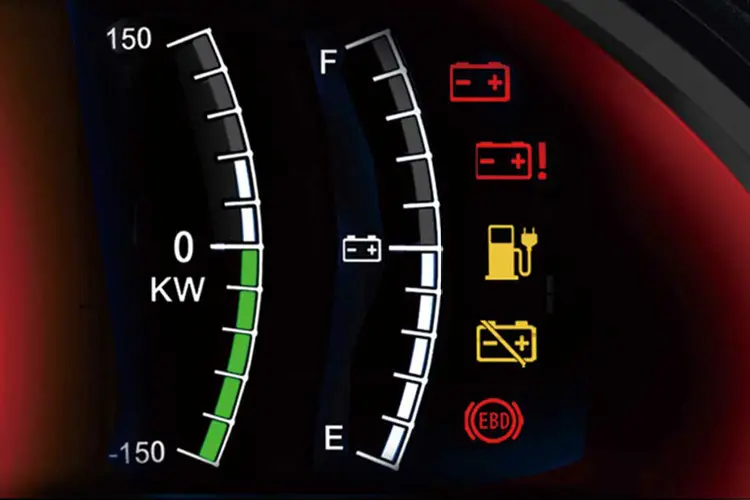 The eDeliver3 is equipped with two driving modes (normal or eco) and three energy recovery modes (light, medium or strong). So you choose how economically you want to drive and how much energy you want to recover when braking.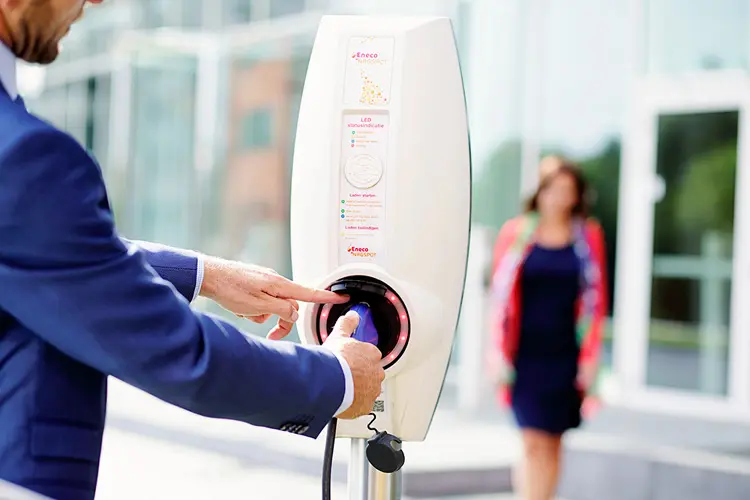 With an eDeliver3, your own charging system becomes interesting. Contact your Maxus dealer for more information.